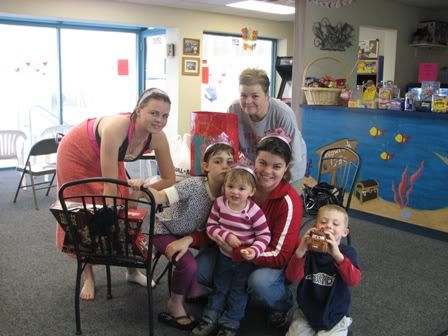 Today was Cori and Ethan's b-day party and I am a lame mom. I didn't want to deal w/ a bunch of kids or all the presents so I told the kids they could only invite one person each. Well their friends didn't show up! Cori was disapointed. Ethan couldn't have cared less.
We went swimming at my pool of course. They had lots of fun as usual.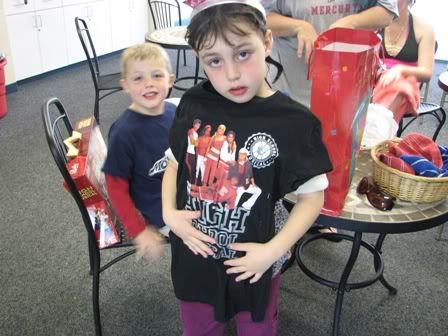 Cori got a High School Musical shirt and a High School Musical dance game.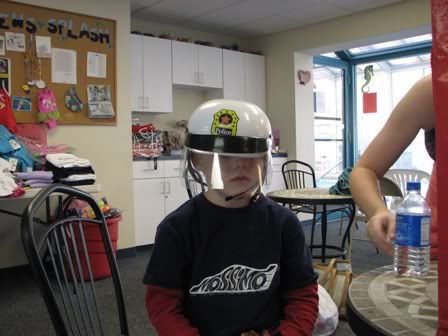 Ethan got a Mater toy and a Policeman costume. The kids also got a computer from their dad. Cori will soon be learning how to download her photos from her digital camera and blogging. And I'm just happy to have my computer back!

I've learned my lesson. I'll just bite the bullet next year and let them invite a bunch of people that way at least SOMEONE will show up! LOL I don't know what I'm complaining about. Cori and Ethan's b-days are only two weeks apart so for at least a while I'll be able to do just one party for them. And thankfully Georgia won't need anything more than a family party for the next couple years!